SMALL BUSINESS RESOURCES
FEDERAL CARES ACT
Small Business Administration (SBA)
Economic Injury Disaster Loans (EIDL) Program
Under this program, small businesses may apply immediately to receive low interest loans up to $2 million to cover operating expenses incurred during the COVID-19 outbreak.
This opportunity is available to hotels, restaurants, retailers, charter boats, owners of rental property, non-profits, and more. The use of the funds includes:
fixed debts, payroll, accounts payable, and other bills that could have been paid had the COVID-19 emergency not occurred. Grant amounts will be based on the projected loss in revenue during the emergency period.

More information / to apply: disasterloan.sba.gov/ela/Information/EIDLLoans.
SBA Customer Service Center: 1-800-659-2955 or email at disastercustomerservice@sba.gov
Paycheck Protection Program
This loan provided by the SBA, is designed to help businesses keep their workforce employed during the Coronavirus crisis. SBA will forgive loans if all employees are kept on the payroll for eight weeks and the money is used for payroll, rent, mortgage interest, or utilities. More information on how to apply can be found by clicking here.
In addition to the above benefits, the recently passed CARES Act provides additional federal business assistance. These opportunities include:
Debt Relief to Existing SBA loans
Employee Retention Tax Credit
SBA Express Loans
Exchange Stabilization Fund
$454 billion was provided to the U.S. Treasury Department to back various forms of assistance. The Treasury Department and Federal Reserve have broad discretion in how the financial assistance will be provided – TBD.
CDC GUIDELINES
STATE OF MARYLAND
Governor Hogan Executive Order
Maryland Department of Labor – if a business experiences a temporary or permanent layoff, Labor's Division of Unemployment Insurance's Bulk Claim Services can open unemployment insurance claims for all affected employees. Businesses should contact a Claims Representative by emailing UI.BulkClaim@maryland.gov or calling (410) 767-3252.
Maryland Workforce Exchange – online location where dislocated workers can file an unemployment claim
For more info visit Department of Labor's COVID-19 FAQ page.
Maryland's Business Express – includes links to recent news and statements from Governor Hogan regarding employer and worker assistance, financial assistance, taxes, licensing and permitting.
BUSINESS RELIEF WIZARD– ARE YOU ELIGIBLE FOR FUNDS?
This tool helps connect businesses with the resources and programming for which they're eligible, streamlining the process of finding support. This program provides a regularly updated one-stop destination for businesses navigating the ever-evolving financial relief programs that are available.
THIS JUST IN.. Maryland Heritage Areas Program – Nonprofit heritage tourism organizations located within the boundaries of a certified heritage area that have been impacted by the COVID-19 crisis are eligible to apply for grants of up to $20,000. More information is available in the grant guidelines document here. Applications will be accepted on a rolling basis, with all applications received by the first of each month considered as a group. The first deadline is May 1st. The link to submit an application is bit.ly/MHAACOVIDGrant.
MARYLAND REOPENING PLAN- STAGE 1 AND SMALL BUSINESS PLEDGE
SMALL BUSINESS GRANTS – HARFORD COUNTY GOVERNMENT 
ROCHE & ASSOCIATES CAN HELP!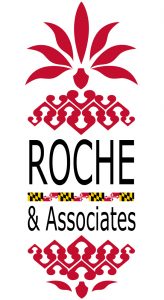 We will beat ANY competitor's rate/offer and NO charge until 2021! Ask about our business booster package!
Brand Management
Digital Marketing
Events & Promotions
Fundraising & Grant Writing
Strategic Communications
Seo & Social Media
Tourism Development
Website Creation & Hosting